Volleyball Court Rental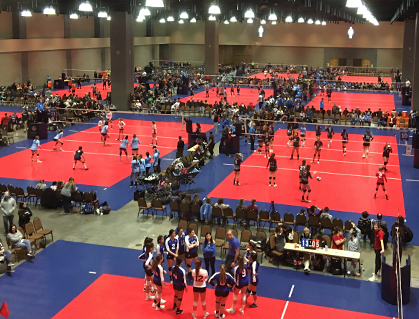 RG Event Surfaces provides volleyball court rental and purchase. Choose between our Speed, Game Outdoor, and Vinlytrax Pro interlocking volleyball court tiles. RGES partners with VersaCourt to provide durable, high-performance volleyball courts that are easy to assemble and disassemble for portable use.
Customizable Volleyball Court Floor
Customize a volleyball court floor with specific artwork or logos. Each interlocking volleyball court tile offers the ability to customize with special branding. RG Event Surfaces has worked with different brands for special event volleyball courts.